By: HiFiAudio.Guru - 27 / Jan / 2023
A Focal Powered by Naim retail space opened in Las Vegas
Unique audio products, incredible listening experiences, bespoke customer service.

Las Vegas – January 25, 2023 – A Focal Powered by Naim retail space opened in Las Vegas in the largest outdoor shopping mall in Nevada – Downtown Summerlin. The shop-in-shop, dedicated to Focal and Naim's audio brands, is located inside AV Luxury Group, a leading retailer in high-end hi-fi, Home Cinema, and automated systems. Focal Powered by Naim Las Vegas is the sixth space to open in the United States, after Houston, Miami, Austin, Dallas, and Scottsdale.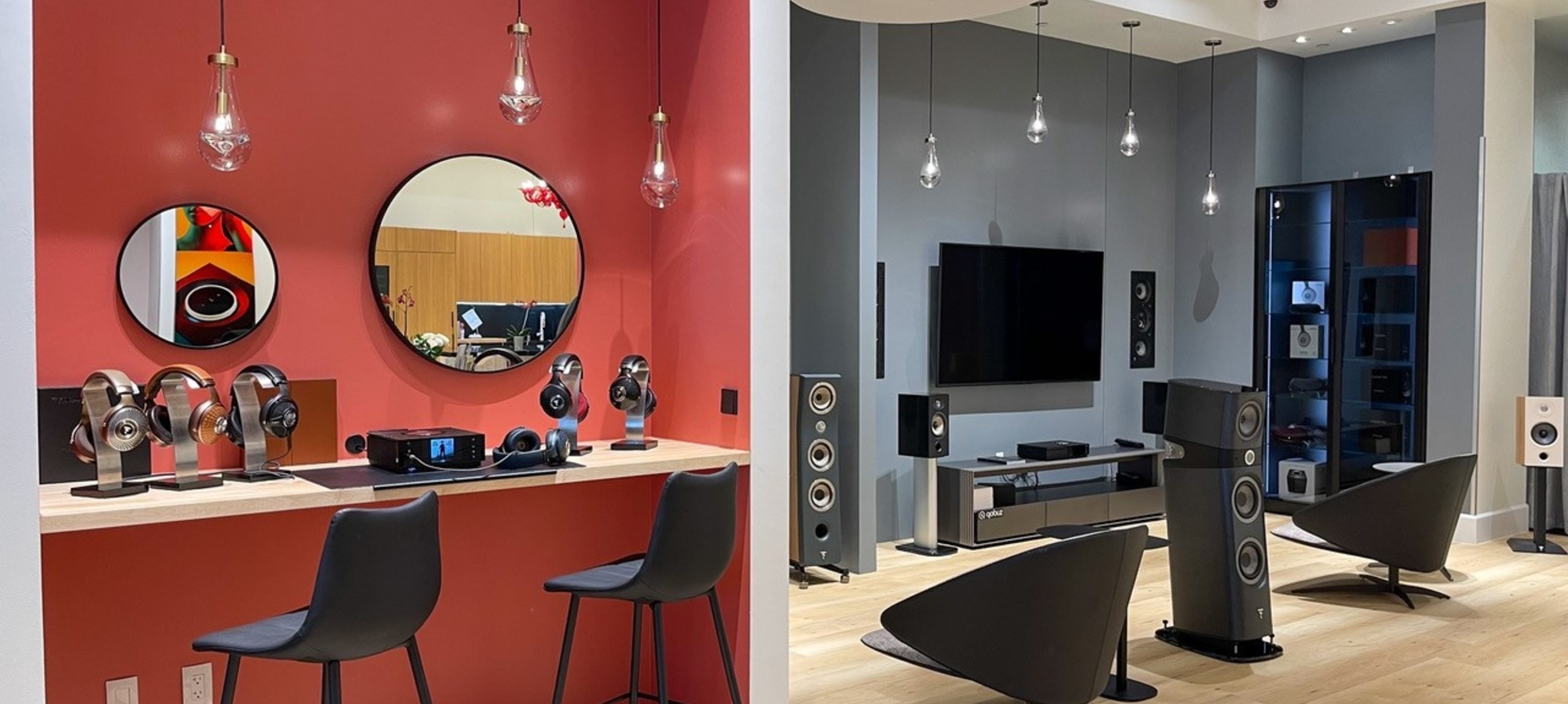 LISTEN IN THE COMFORT OF YOUR OWN HOME
In an area spanning 2000 sq ft, Focal Powered by Naim presents the universe of these two – one French, one English – world-leading audio brands. Each customer is invited to peruse modern living spaces – living room, Home Cinema room, kitchen – where a vast array of products await discovery: floorstanding and in-wall/in-ceiling loudspeakers, hi-fi and noise-cancelling headphones, wireless loudspeakers, streaming music players, amplifiers and more. With their enormous product catalogues, Focal and Naim cover all listening bases, from music novices to hardcore audiophiles. Inside the brand universes, customers can also admire the expertise and meticulous finishes of each product. Leather, solid aluminum and wood are just some of the fine materials Focal and Naim use to create high-quality sound.
GENUINE LISTENING EXPERIENCES
In Focal Powered by Naim spaces, everything has been designed around sharing, to recreate the feeling of at-home playback and stir emotions through hi-fidelity listening experiences. The Las Vegas space has a closed demonstration room so that listeners can experience the full extent of Focal's 1000 Series integrated loudspeakers, widely acclaimed by international press for their power and discretion. There is also a headphones bar in which to discover the various hi-fi headphones – open-back, closed-back, noise-cancelling – and experience an ultra-high quality, individual listening experience.
BESPOKE SERVICE
The Focal Powered by Naim Las Vegas team is led by Thomas Kiss, an avid music enthusiast with over 15 years' experience in high-end audio. Whether it's all-round audio systems, Home Cinema installations or integrated systems for the home (smart home automation), the team at AV Luxury Group are ready to support each customer every step of the way, from choosing their product up to installing and configuring their system. As well as a unique in-store experience, Focal Powered by Naim spaces guarantee a bespoke service.
Focal Powered by Naim Las Vegas
2130 Park Centre Drive, Suite 140
Las Vegas, NV 89135
(702) 910-4913
https://www.focal.com/en/focal-powered-by-naim-las-vegas