Focal Series Dome Flax Speaker (Each)
Product description
Focal Dome Flax Speaker
Focal invents Dôme, miniature speakers with exceptional performance, for all Home Cinema installations. Dôme has been designed with specific technologies to make rediscover true sound, without encroaching upon your living space. This high-end mini speaker succeeds in everything: refined design, sophisticated materials, "Made in France" high-quality design and 100 % Focal technologies from prestigious and renowned loudspeaker.
In wall, in ceiling, on furniture or standing, Dôme comes to your place naturally and embodies brilliantly and eloquently the true Focal sound.
Flax Cone For Superior Acoustics.
The flax cone are made in France exclusively by Focal since 2013. With their original design, the cone are entirely oriented towards acoustic performance. They are made of high quality flax fiber enclosed by two thin layers of glass fiber. F cone are characterized by their natural sound, with low coloration, their richness of reproduction in the midrange register and their tighter bass.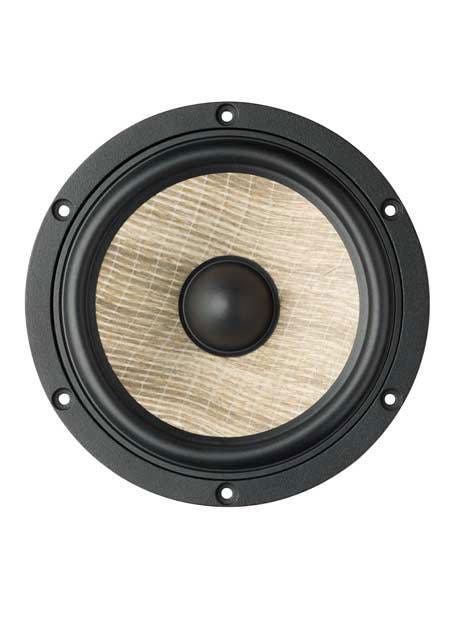 Exclusive Focal Technologies.
After Dôme Polyglass the original satellite loudspeaker of the range, the more recent addition to the family, Dôme Flax, benefits from the innovative composite sandwich cone made with natural flax. It has already proved its worth with the high-fidelity Aria 900 Loudspeakers and the Car audio kits in the performance range. The Flax technology offers a distinct improvement in definition and better linearity in frequency response. Both versions are made of an aluminim/magnesium dome tweeter, other technology developed by Focal.
Multi-Directional.
Dôme is at the forefront of innovation. Its spectacular sound makes it ideal for spaces in the region of 40 m2. This speaker is multi-directional and can be fitted to a wall, the ceiling or a stand with equal ease. Thanks to its combination of power and eloquence, it exemplifies the concept of 'sound spotlights'.
Clever Mix Between Design & Technology.
Dôme design is functional, sophisticated but refined. Dôme is the balance between aesthetic and technology. Its round shape is ideal to avoid internal resonances that distort the purity of timbers. Observe it well, everything is smooth, no visible screw, even the complicated system of joints on pivot is perfectly integrated and beyond suspicion. Imagined as a swivelling « sound spot », Dôme becomes an ideal music source for each and every room from 320 ft2 to 430 ft2.
Product Highlights
- 4" woven flax fiber mid-bass driver with rubber surround
- 1" aluminum/magnesium inverted dome tweeter
- Acoustic-suspension ( sealed ) cabinet design
- Set screw-style speaker terminals on the underside of the speaker
- Lacquered high-gloss white aluminum cabinet
- Designed and constructed in France
- Ultra-compact satellite speaker for high-performance music and home theater systems
- Can be placed on a tabletop or speaker stand, or mounted to the wall or ceiling
- Integrated stand/mount tilts up to 90° for setup flexibility
- Frequency Response: 80-28,000 Hz ( ±3 dB )
- Recommended Amplifier Power: 25-100 watts
- Impedance: 8 ohms
- Sensitivity: 88 db
- Dimensions: 53/4" ( W ) x 63/4" ( H ) x 55/8" ( D )
- Weight: 4.2 lbs.
- Warranty: 5 years

Contact us to inquire how you can finance your purchase through our partner,
.
$689.00