Berkeley Audio Design Alpha DAC Series 3
Product description
Alpha DAC Series 3 - A Breakthrough In Audio Quality And Value
- The Alpha DAC Series 3 has superb resolution of low-level detail, including three-dimensional sound staging.
- The Alpha DAC Series 3 uses advanced technology from the award winning Alpha DAC Reference Series 3 to provide Reference Level Performance never available before at this price.
- Compare the Alpha DAC Series 3 to any DAC at any price and hear its superior audio quality.
- Excellent PCM audio quality from 32 kHz to 192 kHz
- Excellent MQA Rendering quality to beyond 384 kHz
- Ultra-low phase noise conversion clocking
- Outputs can connect directly to power amplifiers
- All metal Series 3 IR Remote Control
- Available with a Silver or Black front panel
Berkeley Audio Design Alpha DAC Series 3 User's Manual
Alpha DAC Series 3 Receives TAS 2021 Golden Ear Award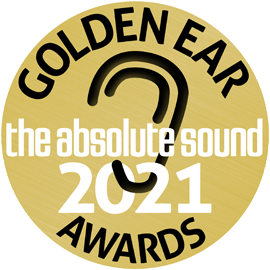 Controls & Indicators
- Input selects AES, SPDIF1, SPDIF2 or Toslink inputs
- Lock LED indicates input signal lock
- HDCD LED indicates HDCD code detected
- Phase sets absolute phase
- Invert LED indicates absolute phase inverted
- 3 digit LED display of Stereo/L/R attenuation, Sampling Rate and Filter type
- ± controls set attenuation level and select Filter type
- Mode selects Stereo/L/R attenuation, Sampling Rate and Filter type display modes
- Dim selects multiple display brightness levels
Specifications
Input Sampling Rate: 32kHz to 192kHz
Input Word Length: 24-bit
Ultra-Low Phase Noise Precision Clocking:
at 44.1kHz, 48kHz, 88.2kHz, 96kHz, 176.4kHz and 192kHz sampling rates ± 100 ppm
Two Channel Analog Stereo Outputs: XLR balanced with pin 2 positive and RCA unbalanced
Digital Inputs: AES - XLR, 110Ω; SPDIF1 - BNC, 75Ω; SPDIF2 - BNC, 75Ω; TOSLINK - Toslink optical connector
Balanced Analog Output Level: +18 dBu ( 6.15Vrms ) maximum, +12 dBu ( 3.1Vrms ) or lower recommended
Unbalanced Analog Output Level: 3.25Vrms maximum, 2Vrms or lower recommended
Digital Volume & Balance Control: 0.1 dB / step with .05 dB / step L/R gain trim, 60 dB range
Frequency Response at ≥ 88.2kHz Sampling Rates:
± 0.1dB from < 0.1Hz to 35 kHz, - 3dB at 59kHz for 176.4kHz & 192kHz sampling rates
Distortion at Recommended Levels: all products ≤ -120dBFS
THD+N at Maximum Level: < -110 dBFS
Enclosure Dimensions: 2.3" ( H ) x 16.7" ( W ) x 10.6" ( D )
Weight: 11.6 lbs.
Mains Power: 100/120/240VAC, 50/60Hz
Power Consumption: 25W
MQA rendering automatically detects MQA Core decoded signals and performs MQA rendering to 384kHz and above
HDCD decoding detects 16-bit flag at 44.1kHz or 24-bit flag at all sampling rates
Multiple digital filter options
Firmware is upgradeable through signal inputs
$10,995.00