Control4 Switch, C4-SW-120277
Product description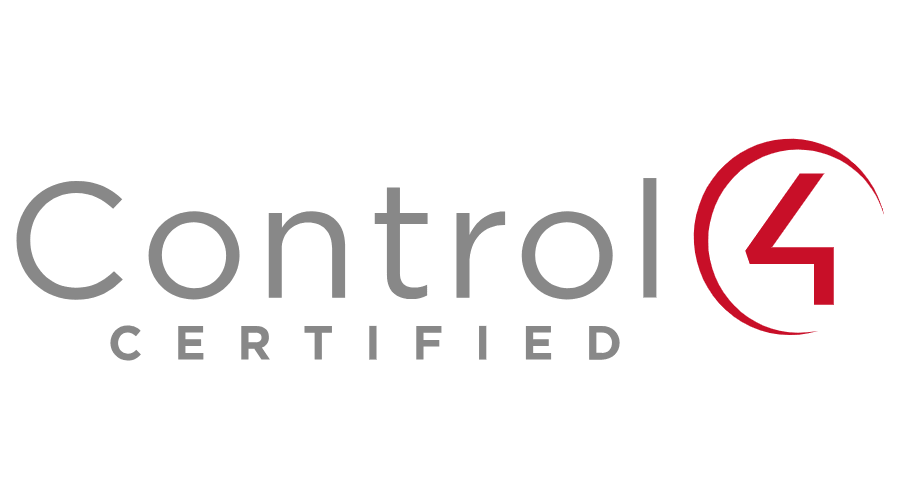 In Store Only!

Get on/off control for virtually every type of load, including LED lights, incandescents, halogens, electronic low voltage ( solid state ) transformers, magnetic ( iron core ) low voltage transformers, fluorescents, compact fluorescents, and motors, including ceiling fans and bathroom ventilation fans. The Wireless Switch also handles high in-rush loads such as fountain pumps or large banks of fluorescent lights and can be used to switch wall outlets. Available in 9 stylish colors and finishes. 120V / 277V or 240V.
Important memo: If you are ordering a light almond product to match existing products and installations ordered prior to October 1, 2016, please order this product in the Legacy Light Almond color ( C4-SW120277-LL ). If you are placing an order for a new light almond installation and do not need to color match an existing product, order this product in Light Almond ( C4-SW120277-LA ).
Features
- Compatible with a variety of load types including Incandescent, Halogen, Electronic Low Voltage (solid state) Transformers, Magnetic (iron core) Low Voltage Transformers, Fluorescents, Compact Fluorescents, LEDs and Motors
- Continuously measures energy being used by the attached load
- Elegant, sophisticated design makes a beautiful addition to any home or business
- Custom engraving available to clearly identify which light each switch controls
- Backlit button engraving with programmable color control for easy readability regardless of time of day or light level
- Programmable RGB LEDs provide status feedback for lighting and other devices in the system
- Ambient light sensor automatically adjusts backlight and status LED brightness depending on the light level in the room
- Available in a wide array of gloss and satin colors ( see available colors )
- Control4® screw-less faceplates, sold separately, provide a sleek profile
Faceplates are not included. Don't forget to order faceplates separately.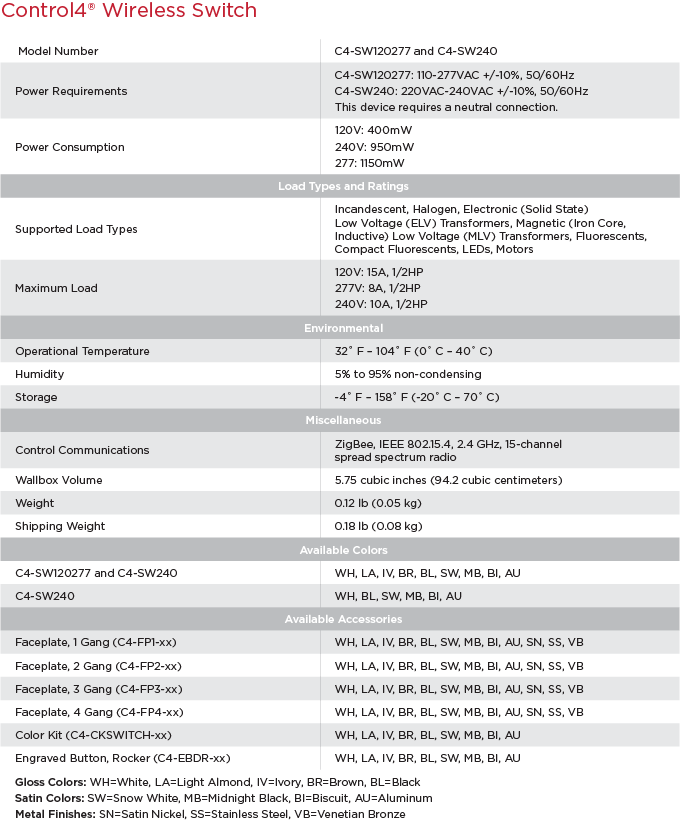 $179.95